First and alwaysyour web-site or blog must have
enough content
, last google algorithm now more care about word count, minimum 1300-1400 words or more also rich content and more rich content, if you want to be succesful, develop your content better than your competitors.
web indexing sites
social bookmarking
directories
use them some but not much, add your website or blog every 3-4 days to one
Useful tips for community help and somethings depend base seo rules that all way goes to
google
, if you want to learn and to do somethings that topic for you.
How to publicate and seo, first need somethings on the hand, like videos, images and articles
here title about videos:
http://forum.blonde-lovers.com/showthread.php?tid=1502
of course best video site youtube and unfortunatelly the other video sites do not allow clickable links but that is not mean we never use them, 1 always better than nothing and when google see our link in the alternative sites give us +1 apple. You have videos and images and another important thing you write somethings about them when you share in some platforum and main seo rule use wright words with your media, our most important words,
counter strike 1.6 download, cs 1.6, with bots, clan, servers, rebel, uprising.
words enough, a diagram explain better how to use  social media
Google likes google partners and hubs:
   Tubmlr
imgur.com (important google love it)
PDF document web sites (do simple search for it and learn how to)
   Allvoices
   Delicious
   Diigo
   Disqus
   Echo
   Google+
   Hatena
   Livefyre
   Meetup
   Pocket
   SodaHead
   Stack Overflow
   Typepad
   VKontakte
   Yaplog
social media tree
seo link wheel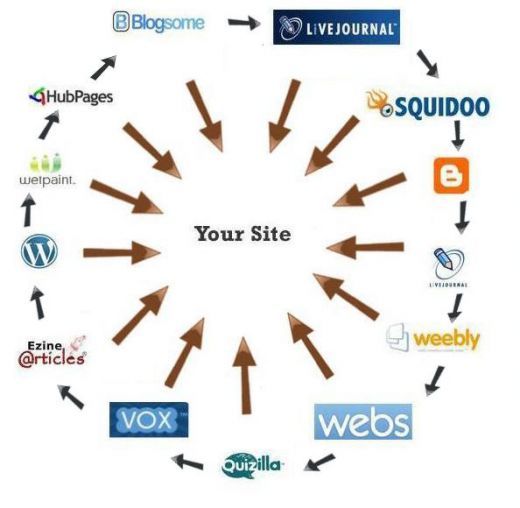 Somethings depend how you are creative, this is not for always bussy people that they only watching online movie or porn, download and playing game.